Saying, "I do" in front of our picture-perfect Storybook Chapel is a unique and expressive way to start a new chapter in your life. Modeled after a turn-of-the century church in Texas, our chapel is rich in history and romantic charm.

The beautifully restored 1800's church features original antique church pews, dark walnut wainscoting and ornate stained glass from the original Adolphus Hotel in Dallas. It also houses an antique pump organ and a restored antique church bell in the bell tower.

For an additional fee, the bride can arrive to the ceremony on an authentic horse-drawn buckboard w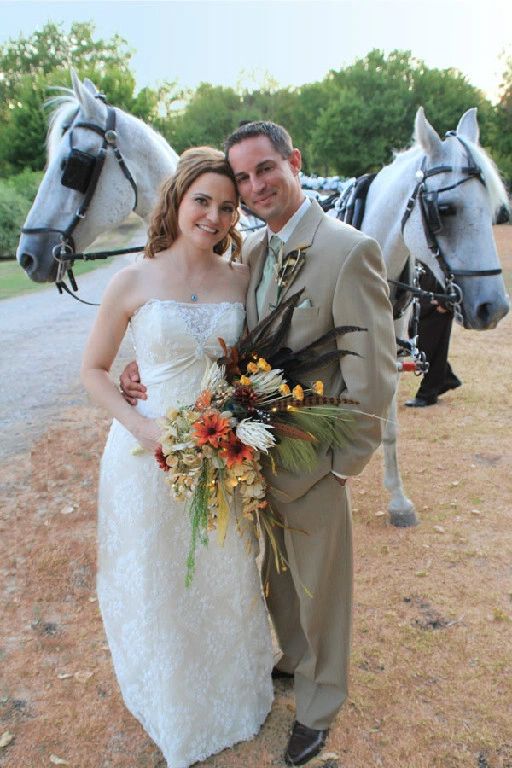 agon. We can arrange for your wedding party to show up to the alter in classic western style. You will enjoy a relaxing ride from our bridal changing suite, to the alter, over the creek and through the woods.

After the Ceremony invite your guests to stay at Storybook Ranch for the entire evening. Hold your wedding reception in your very own private Western Town for an unforgettable event.

We can accommodate your small casual affair or your large formal wedding and reception. We'll arrange anything from a more traditional chapel setting and indoor reception to a more creative, personalized setting. Imagine, a twilight ceremony with a canopy of beautifully-lit trees or a rustic and romantic cocktail hour by the campfire under a beautifully decorated party tent. Our indoor facility options and outdoor areas allow for a variety of settings.


The Event Facilitator will work with the bride in picking the best facility or area, your preferred table set-up, your menu and beverage choices and the various entertainment options we offer. We want your event to be beautiful and memorable.

Our wedding coordinators would love to hear from you! You can reach them through our main office at 972-369-0874, info@storybookranch.org. They will be sure to make your event a joyous occasion with their enthusiasm, excitement, patience and attention to detail.