Trail Rides & Pony Rides

Where else can you get away from the world and enjoy the sights and sounds of nature from atop of a horse?! We have it all, right here at Storybook Ranch. Saddle up one of our horses and take a trail ride under a canopy of beautiful pecan and cottonwood trees. Listen to the locust and birds serenade you as you ride through manicured flora and fauna and through our babbling brook.
Get off the beaten path and tour our beautiful historic western town by horseback, or enjoy our lush meadows and tree lined trails along our naturally spring fed creek.


Looking for something a little shorter for the young kids? We also offer pony rides. Take your kid around the arena on one of our kid safe ponies. One of our staff members will guide your child around at a gentle walk as you click away at the came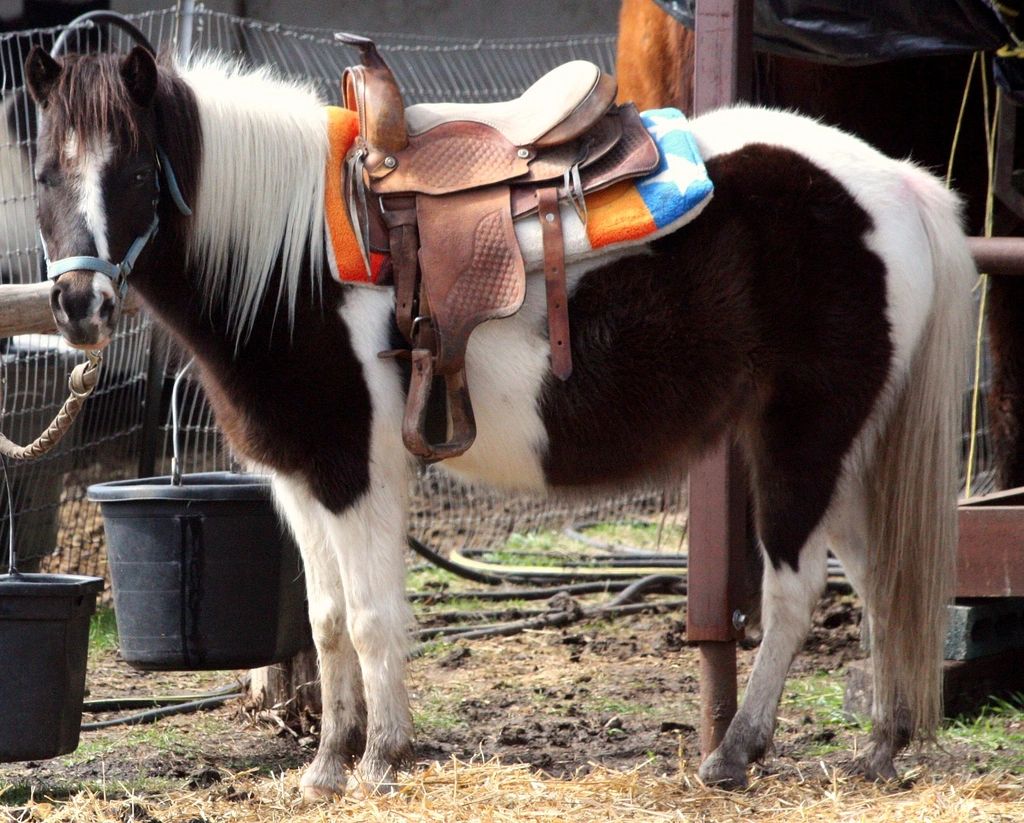 ra at their memorable time. If you wish, you may lead your child around on the pony instead. Pony rides are offered in 15 minute bocks of time at a rate of $15.
Trail ride schedules depend on our staff availability, weather and scheduled activities on the grounds. Please call the office for the current schedule and availability at 972-369-0874.

Trail ride pricing:
$55

for beginner rides = Walk only ride; 1hr

$65

for intermediate rides = Walk & trot ride; 1hr

$75

for advanced rides = Walk, trot & canter ride ; 1hr

$15

for pony rides = children 7 and under for 15 minute ride
Trail Rides start at age 9.
Special pricing and discounts may apply. Please speak with our trail ride director for information regarding discounts or special pricing.




Hours and Days of Operation Vary Seasonally.
Contact us at 972-369-0874 or StorybookRanch@ymail.com.